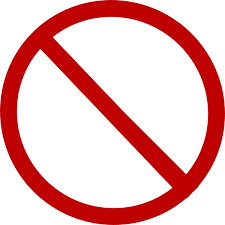 When you start a business, it can very quickly become your whole life. However, if you don't manage it well, it may not last as long as you'd like it to. Many companies fail due to insufficient financial management.
Failing to have a proper bookkeeping system can result in major losses and perhaps even penalties. This can be easily avoided by making sure that your business has a good financial management system.
Not Keeping Up With Accounting
Since you have other things to worry about as a business owner, it is wise for you to hire someone to take care of your bookkeeping, keep up with your daily transactions, create your financial statements, and handle your taxes. Having a professional do it for you will allow you to focus on the management aspect of your business while your accountant focuses on the financial side. An accountant will also be able to help you to make sound financial decisions and warn you about possible issues.
Forgetting to Factor in Hidden Costs
Sometimes there are costs that business owners tend to forget about completely when looking over their budget and adding transactions. There are some liabilities that might sneak out of your budgets by the end of the year - employee turnover, payroll taxes, Corporation tax, benefits, insurance, inventory reduction, bank or credit fees, among others. These fees can often go overlooked, but they can put a huge hole in your cash flow.
Failing to Plan Ahead
Launching a business will take a lot of consideration and planning. Since you might be busy working on your products and services, you might forget that the financial side of your business needs plenty of attention as well. It's good to have a plan so that you can make predictions far out into the future and be prepared for any financial issues that might come up. You will want to carefully consider and plan for debt, what to do if the business isn't working out as planned, how you will raise money for monthly operations, how to prepare for cash flow fluctuations, how to account for miscalculations, and more. You'll also have to consider the annual budget, profitable markets, and marketing campaigns that might cost even more money than you planned.
It's important to make sure that all these things are taken into account when your budgets and financial strategy is determined. After all, in order to successfully stick to the budget, you must have one in the first place.
Neglecting to Use Accounting and Bookkeeping Software
Accounting software can be every business owner's best friend. Failing to learn how to use it properly or neglecting to hire someone who has experience using this software can lead to many problems. Just having the software isn't enough. If you don't know how to use it to its fullest, chances are that you're missing out on some features and tools that could save you a considerable amount of time and energy. When used properly, accounting software can bring some huge positives to your business.
Fordham Finance Group provides bookkeeping & Accountancy services in Ely and Truro as well as Independent Financial Advice through our sister company. Get in touch today to see how we can help.